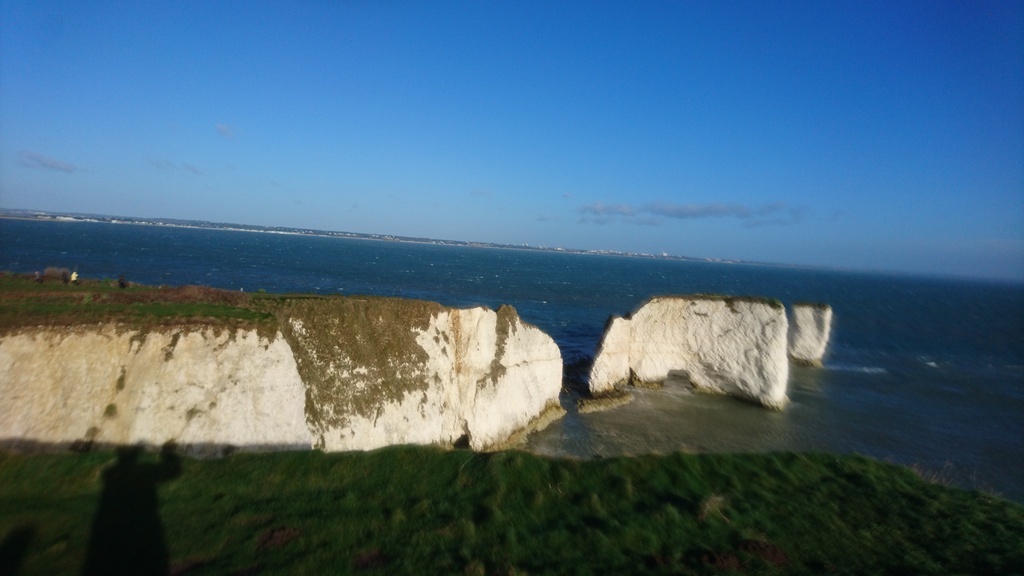 Day 1. 28 miles. 28/643 complete
The hike started with a ferry ride from Poole to Studland Beach where we had to find a path through the dunes due to the high tide.
We stopped off at a cafe at around 10 for breakfast and then got to grips with the wind over Old Harry Rocks. The forecast was clear and 5c but with biting winds from the NW the wind chill had us both wearing multiple layers and a buff to protect the face.
Unlike my happy-go-lucky approach to the hike, Chris had done some checking and the military ranges at Kimmeridge were in use all weekend, meaning a 13 mile detour. 13 more on 13th. A good start.
But it is what it is, so we chatted, slid around in muddy patches, pushed through brambles on a "short cut" that turned out to be a sheep track and chatted about life, the universe and everything.
Pretty soon it was getting dark, but there was still just enough light to make it to Kimmeridge Bay and take the road detour up to Wareham. We stopped at he local chippy for battered sausage and chips (all good calories) and a couple of birthday Guinness, then headed in opposite directions, Chris back to Poole and myself towards Lulworth in search of a grassy spot to set up camp.
Within a couple of miles I found a wooded grove a few hundred feet from the road so pitched tent, set up the sleeping gear and was sparko within minutes.