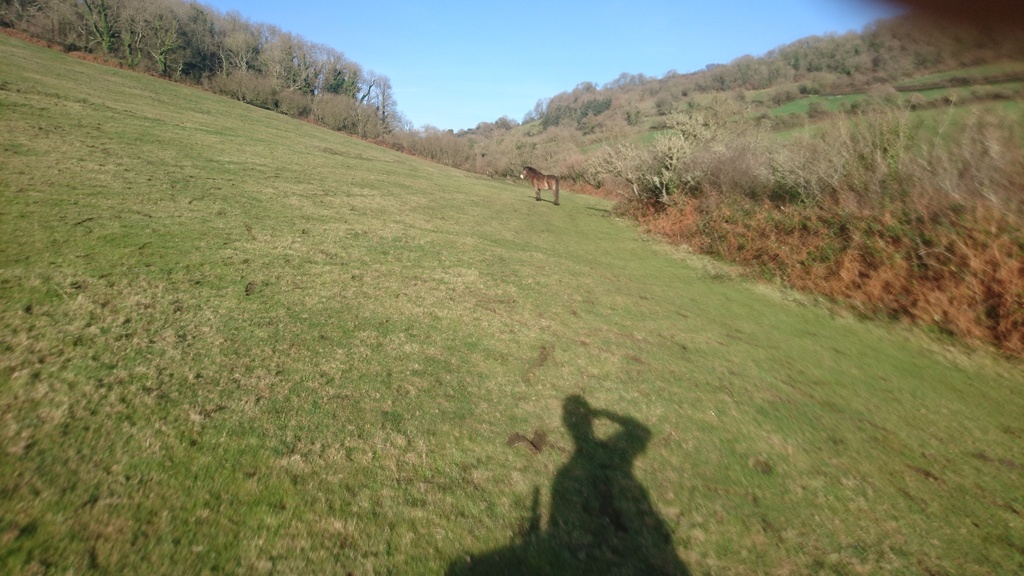 Day 6. 22 miles. 128/643 complete
After a lot of patching, fixing, washing and drying last night I packed away all my clean, dry kit and set off towards Exmouth in beautiful sunshine. It was bitterly cold to start with but a huge improvement on yesterday's rain, and with a cloudless sky the temperature soon climbed and I was eventually walking in a Tshirt.
The section from Seaton to Sidmouth was marked as "Challenging" on the SWCP website, and though there were plenty of short, sharp hills I was still taking things easy trying to protect my knee as much as possible, so felt relatively fresh and decided to continue on to Exmouth.
The day passed without event until I reached a field of ponies. One was standing by the gate and I had to shoo him away to get through. As I walked up the hill he followed closely behind, stopping each time I turned around. As I got my phone out for a picture he nipped the foam mat at the back of my pack, pulled from the webbing and galloped off with it, so I chased. Eventually the pony realised it wasn't edible and dropped it. Apart from some mud, a hoof print and some minor nibbling it was unscathed.
Last time I trust ponies. Keep your kit close, people. You don't know what's out there.