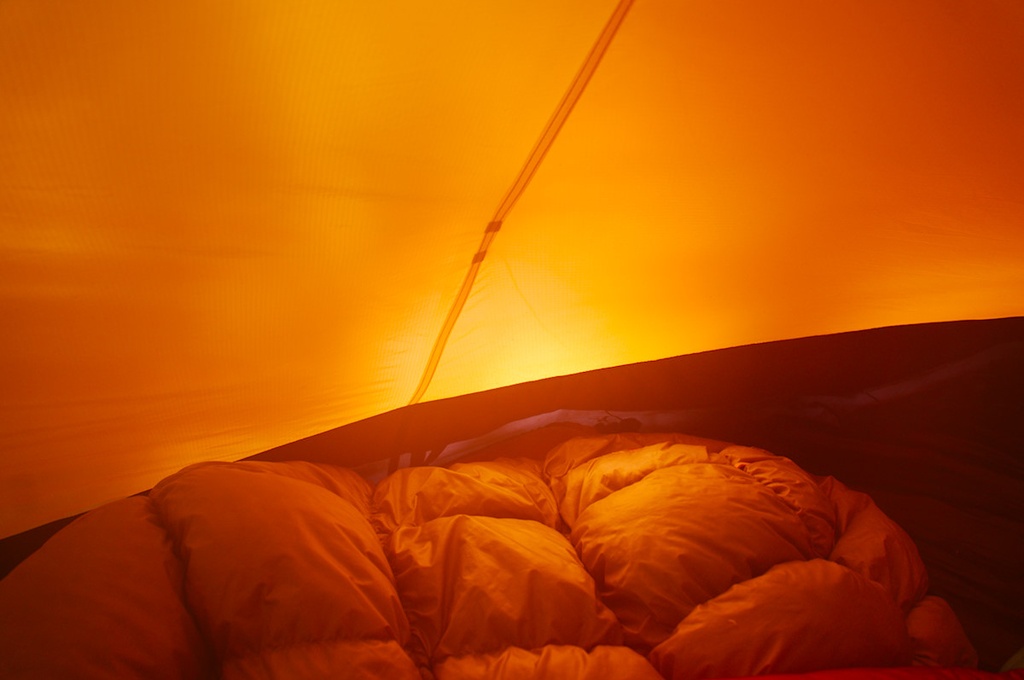 Day 66 - Bailey Gap Shelter to VA 630 by Keffer Oak
18.3 miles
What a hard day. My camera stopped working today. I think it's the humidity in general and the humidity the camera experiences every day pressed up against my sweaty chest. Not being able to take pictures is torture for me. I'm trusting this will resolve by "airing" out the camera.
We had a slow start this morning. Motivation was low and my hip was bothering me. Our pace was pathetic because of it, my disposition affected the whole family. I did some stretching by myself and enjoyed the second to last ridge we hiked today (we are walking lots of ridges these days). I repeated a mantra for a while and that helped, until my mood started to plummet as the day dragged on, and on...
Hiked past a flooded beaver dam, saw pretty scenery, but I was in a foul mood for most of the day and my feet were aching by the time we set up camp.
We're not in an official camping area tonight. We pitched our tents just off the road in some trees. A thunderstorm broke just as we were finishing our supper chores. Raining hard now. Grateful we are done hiking for the day and in the shelter of our tents during this storm.
This entry does not have any likes.