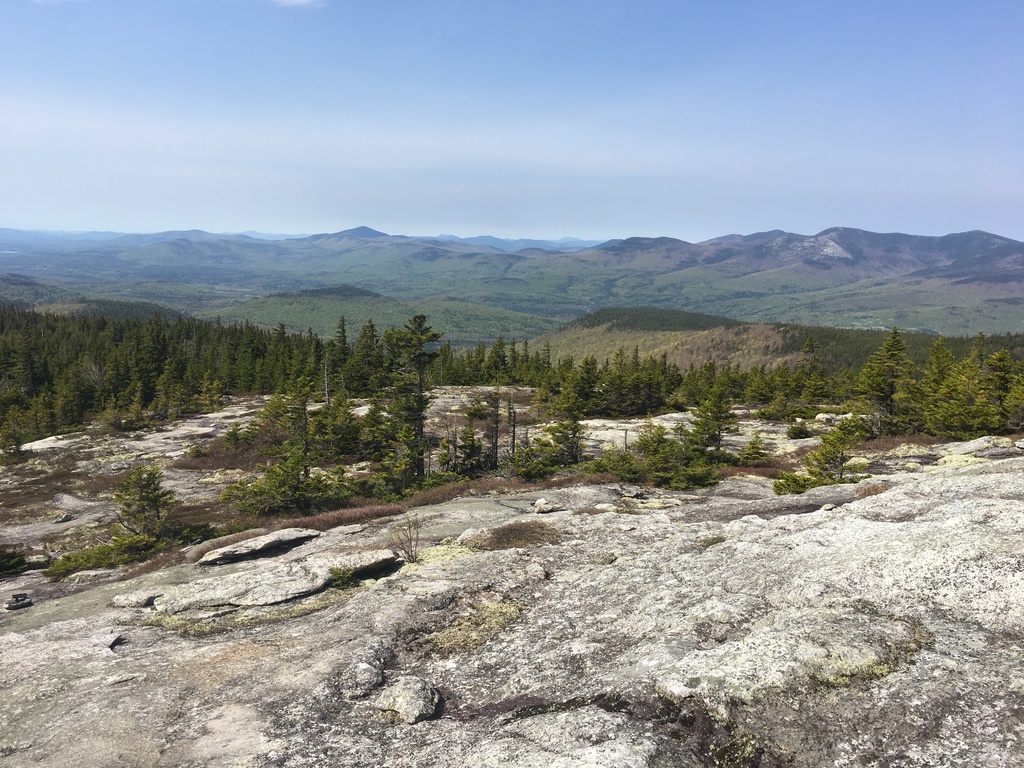 Speckled Mountain via Evergreen Valley and Cold Brook Trail
The black flies are out in force, and a few ticks, too. But this south-facing, low-elevation trail to Speckled Mountain was totally snow-free and in fine condition. The heat wave (80°F) made this hike, my first in almost two months, much harder than it should have been, but not seeing a soul all day on a beautiful ridge walk along Speckled Mountain a real treat.
Mount Washington was visible to the west from most viewpoints on the hike, and it looks like it's completely snow-capped still. What a season it has been!