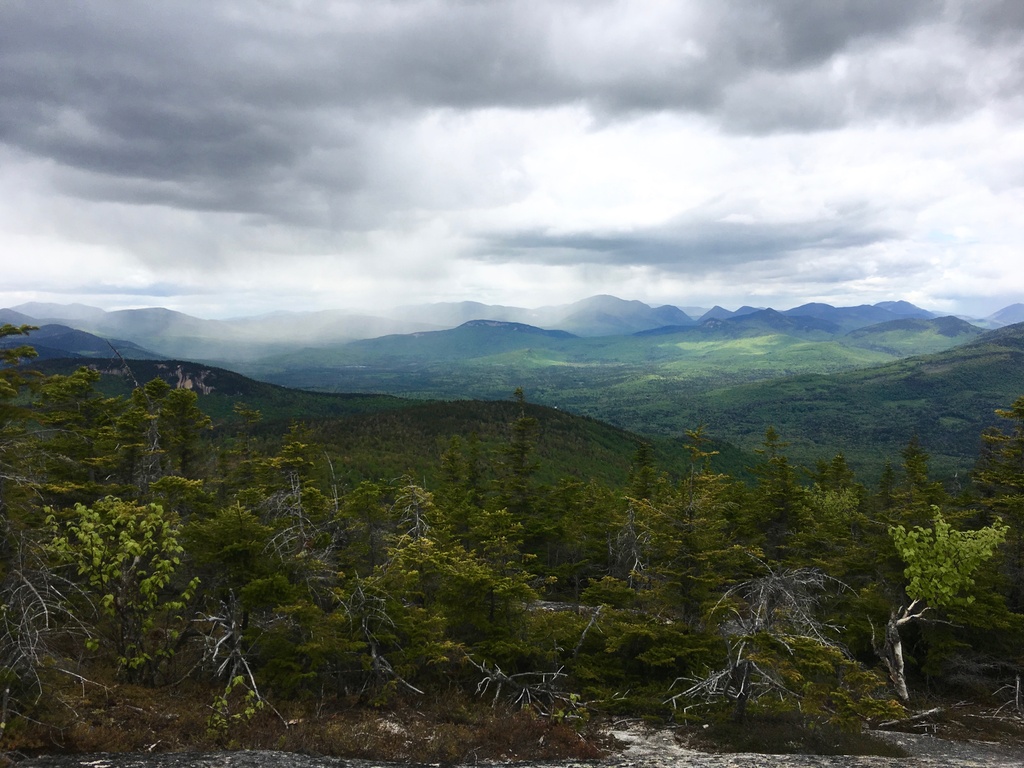 Mt Chocorua, via the Champney Falls Trail
Not-A-Chance is in Massachusetts for the summer, so I whisked her away to the mountains over the weekend. It's been a wet and cold season this year, quite the opposite of last year, so conditions were dicey. The trail was fairly wet, but nothing bad. It turned out to be great hiking. Champney Falls was gushing, the clouds were high enough to show off the colors of the mountains in the distance, and the rain held off or passed us by pretty quickly whenever it showed up.
With dreary weather like this, hiking plans have to be pretty flexible. Instead of camping for the night, we stayed at The Notch Hostel, arriving just before a torrential downpour. Good stuff. Despite the dampness over the weekend, it was a great time to be in the mountains.