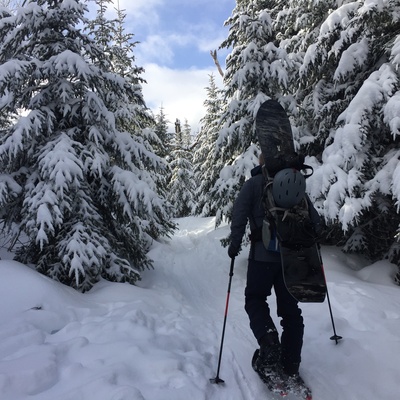 created Jan 6, 2019
Sentier des randonneurs and Inter-Centre
Just a few months ago we discovered Saint Donat (where have you been the whole time we've lived in Montreal?!) and we've been returning to the area almost every weekend for our outdoor activities; hiking, cross-country skiing, and now today's trip - our first backcountry ski of the 2019 season. Today we explored Mont du Lac Lézard, part of Montagne Noire region. I was on my alpine touring skis and @toesalad was snowshoeing/snowboarding.
Pure joy was the best way to describe the day.