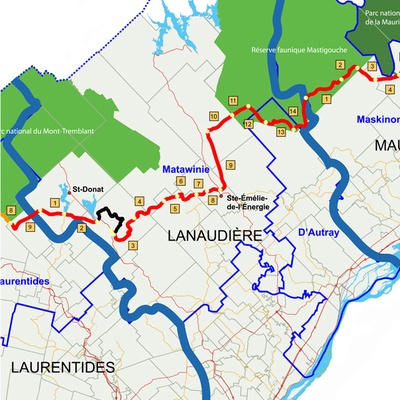 Earlier this year I discovered a long distance hiking trail in Quebec that I hadn't heard of before: the Sentier National. This trip is my first shot at backpacking a section of it. I am starting in the Lanaudiere region as it is relatively close to my Montreal home base. I will be stringing together the following sections:
Sentier des Contreforts (27.3 km)
Sentier de la rivière Swaggin (7.3 km)
Sentier de la Boule (20.2 km)
Sentier Perce-Brumes (6.9 km)
Sentier de l'Ours (10.1 km)
I am hoping to finish the section in three days.