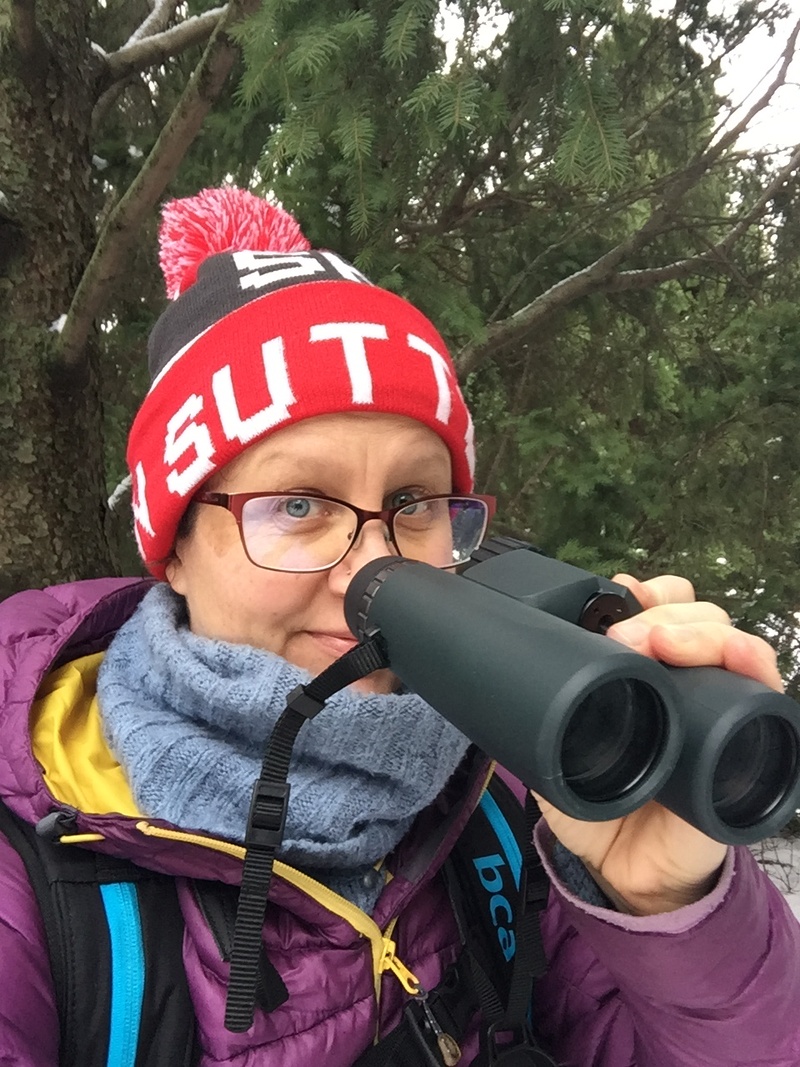 I got binoculars for christmas and my birthday (both are in the same month).
I am so excited about using these while hiking and canoeing (not backpacking, too heavy) to see animals and to learn to identify birds.
Maybe one day I'll start a bird journal.
This is in Parc Maisonneuve in Montreal which has great winter ski trails and lots of places to observe birds.
Identified a sharp-shinned hawk on this outing.