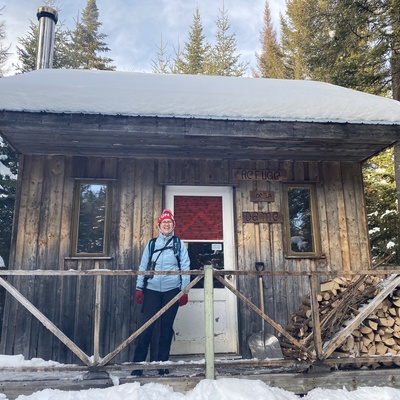 2021 opens on a global pandemic.
And where we live in Montreal, QC we are also under stricter lockdown measures, including a curfew. But... we can still go outside and we can still drive to the mountains (not recommended, but not forbidden).
I'm looking forward to the day when we will look back on this time with a "remember when". And I'm keeping this journal to remember how the outdoors, and especially winter, can hold and sustain me through difficulty.