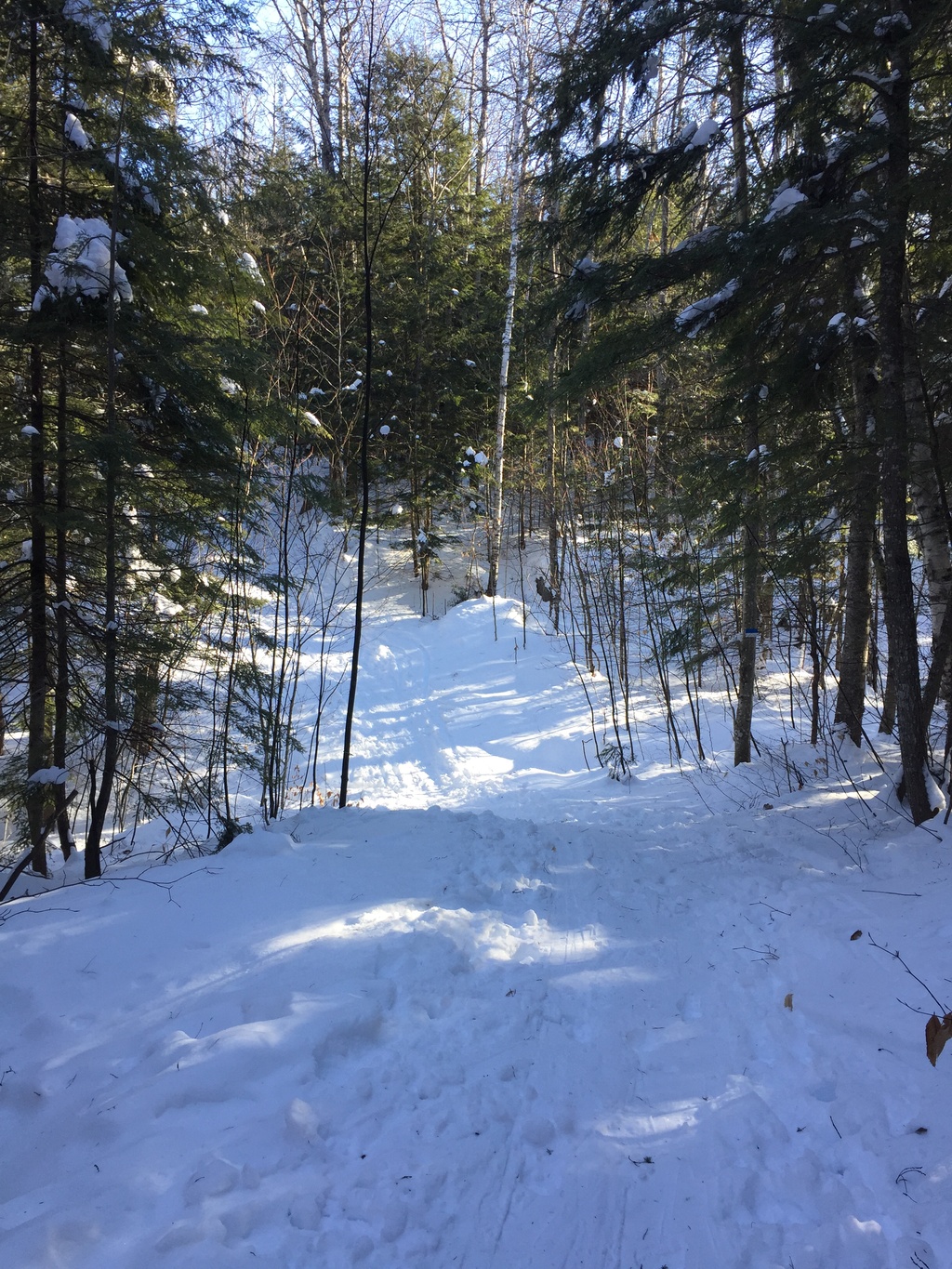 The Sunny Hill parking lot of the Tournée des cantons de Rawdon (TDCR) gives access to some gnarly backwoods ski trails, just what I like.
We skied the hors piste difficile (off "trail" difficult). There is still a "trail" but it's not groomed.
I wouldn't recommend for beginners. Also I think backcountry style x-country skis (wider, metal edged) are more appropriate for these kind of trails. Which is what we have.
I simply adore backcountry x-country skiing, which is also considered "light touring"
I recommend the TDCR for all types of x-country since you can find easier trails off other trailheads.
However, I think this is a popular spot and parking is limited. We went on a cold day (-15c) which eliminated the fair weather skiers. Perfect afternoon on all accounts.
This entry does not have any likes.