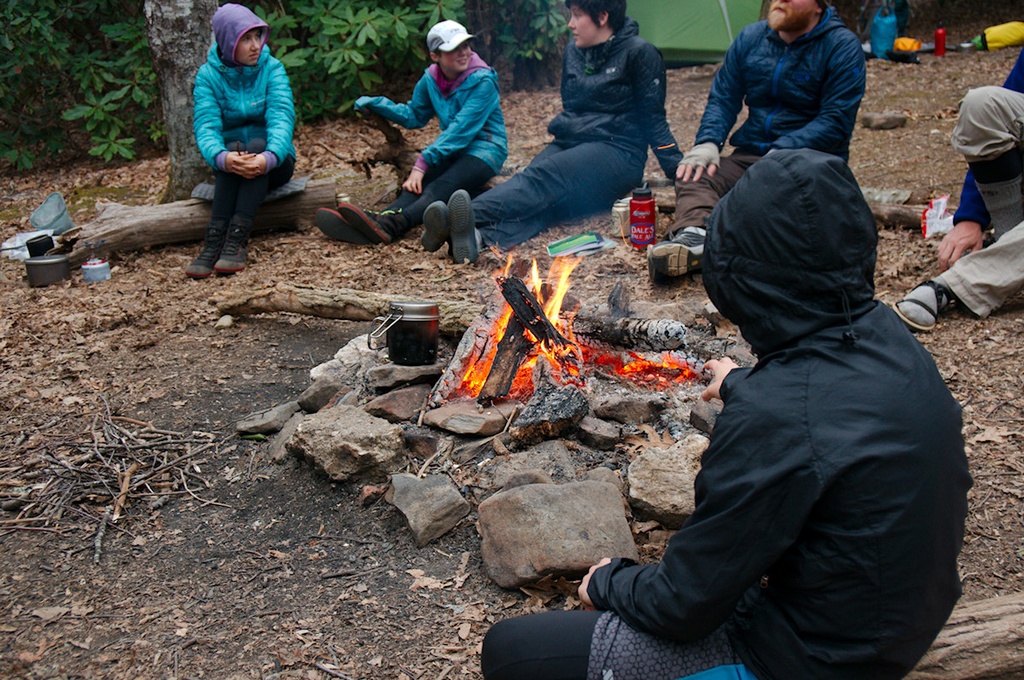 Day 7 - Unicoi Gap Resupply to Cheese Factory Site Camp on Tray Mountain
3.4 miles
Overcast day, rain in evening, cool.
During our 24 hour time off the trail at the Whitlarks we resupplied our food for the next 5 days on the trail. I did all our laundry, managed our finances, caught up on email, and we worked on our video series.
I was anxious to get back on the trail after the whirldwind of work off-trail, but hiking again felt strange. I suppose we'll grow used to these post-resupply transition periods.
We started back on the trail at 3:15 this afternoon and arrived at camp at 6:30, having realized along the way that Toesalad left his watch at the Whitlarks. Ugh.
There is a hiker group here tonight, people we recognize: Bloodroot, Red Hawk, Fall and Oats. Nice to see the "gang" again.
It started raining while we were finishing supper. Feeling cranky about items left or misplaced during our resupply.
Went to sleep late last night, looking forward to a good sleep tonight.