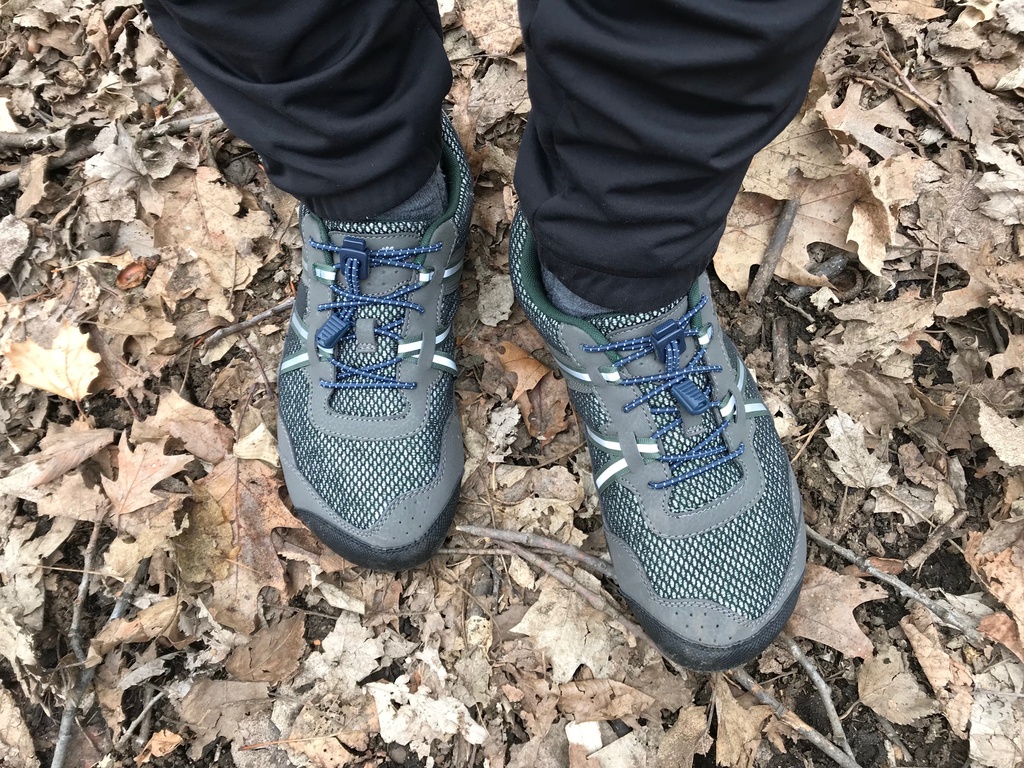 I have a new pair of trail shoes for 2018: the Xero Shoes Terraflex. It is about time these guys made something a little more backpacking worthy! They have nice lugs (not unlike the Vivobarefoot chevron lug), a nice flexible outsole, and maintain a smilier design to the Prio which is probably my current favourite minimalist running shoe. I added a pair of elastic laces, which is a minimum requirement on all my sports shoes these days.
We shall see if this overtakes the Altra Superior, which is my current trail favourite. Currently, one strike against the Terraflex, is that it does not have a built-in velcro patch for my Dirty Girl gaiters.
This entry does not have any likes.