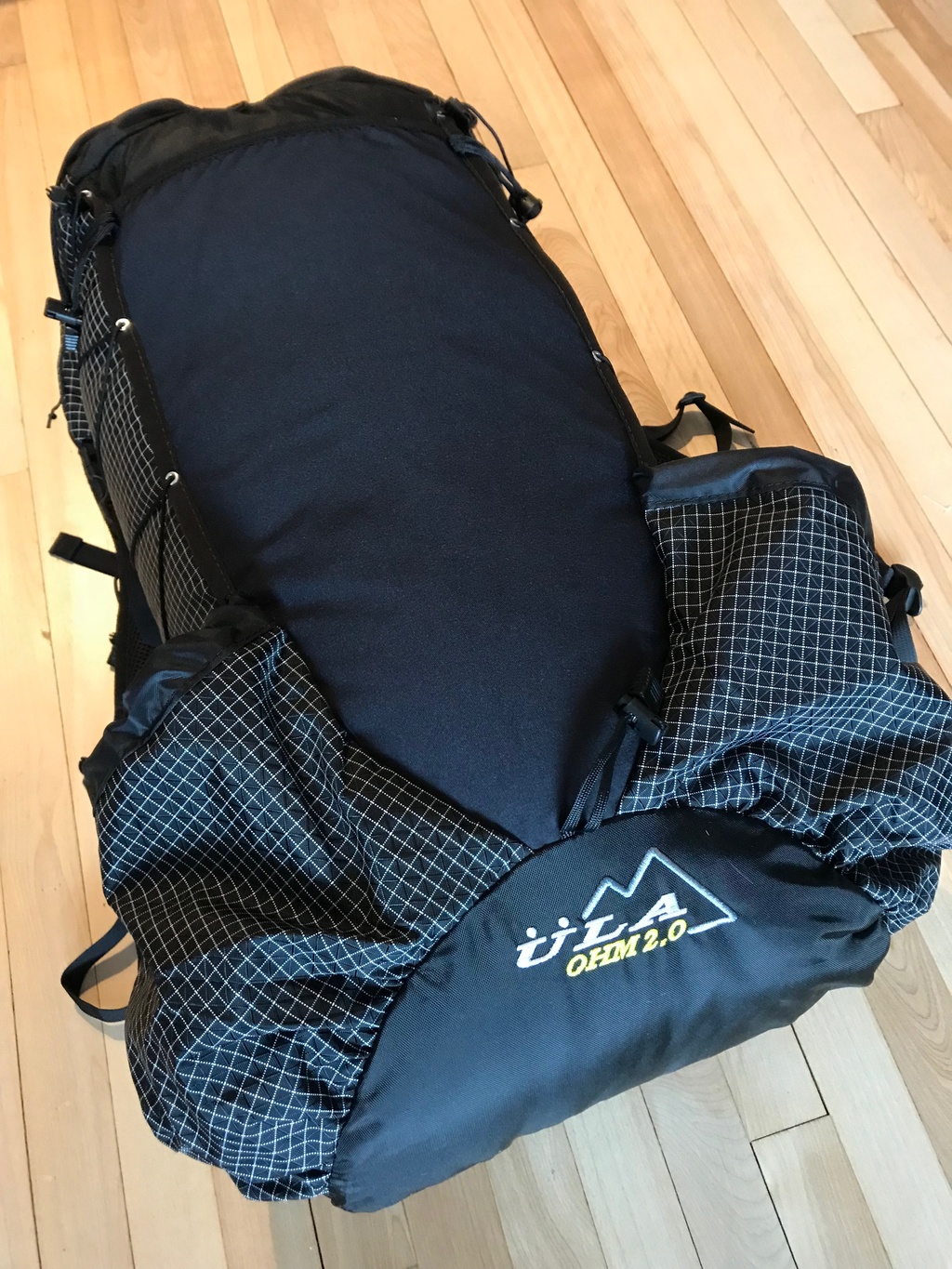 My new backpack just arrived today!
My Gossamer Gear Mariposa has seen many days on the trail, and is in need of retirement. I decided to try something new this time: The ULA Ohm 2.0, which ticks all the boxes:
It is light (36 oz on my scale) with all the goodies (some of which I will not be using, which will drop the weight a little more).
It is durable, made of Robic fabric which seems to be the choice of several lightweight pack manufacturers these days as it has a very high toughness-to-strength ratio.
It has a roll-top closure, which is an optional add-on feature.
Nice big side pockets, that can be cinched tight via an elastic drawstring.
A mesh back pocket for stuffing things and drying things.
Compression cords on both sides that can be cinched down to reduce pack volume.
Nice big hip belt pockets.
A light aluminum/carbon frame to add some structure.
Suitable for a base weight of 12 lbs or less, and is designed to carry up to 30 lbs comfortably.
I am looking forward to taking it out this season!