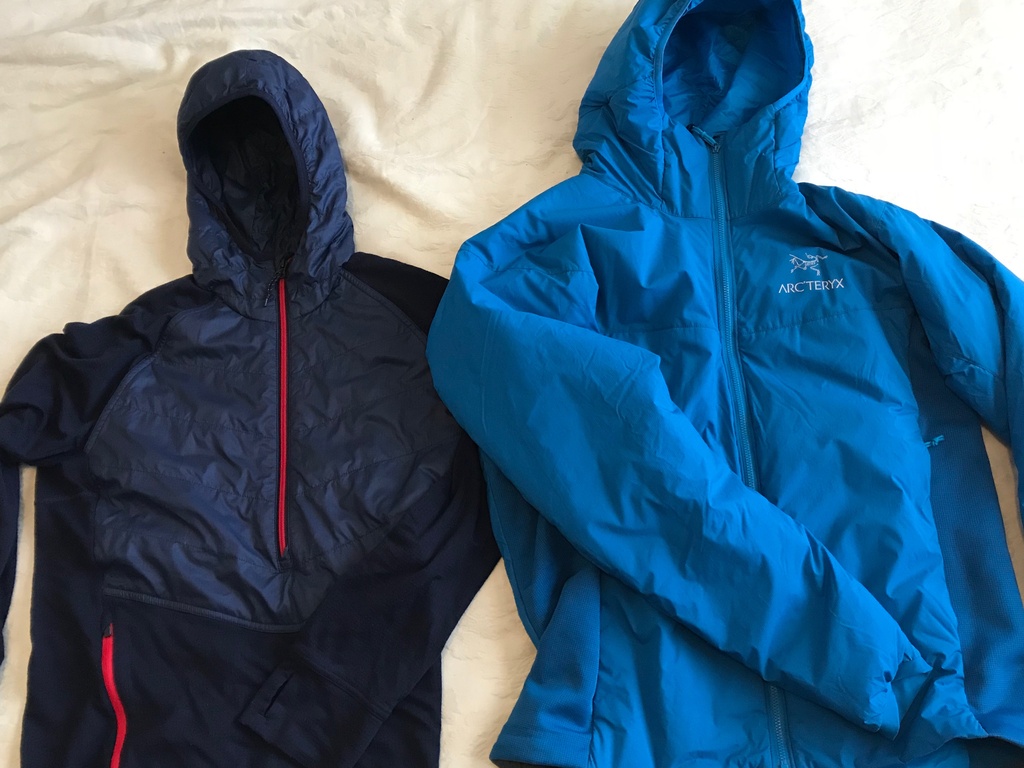 Since our AT thru-hike in 2014, my backpacking gear has been in varying states of decay. I have slowly started to replace things as funds permit and as I find things on sale. I recently replaced two of my most-used-in-all-seasons pieces of gear: my cool weather hoodie, and my mid-weight puffy coat.
My current hoodie has a permanent hiker stink, which makes me smell like a thru-hiker within 30 minutes or so of moderate activity. That has been replaced with an Icebreaker Merinoloft Ellipse Long Sleeve half zip hood. I am hoping that having some merino in the mix will help keep the funk out longer than the synthetic one it replaces.
My current puffy coat (a Rab Xeon) has started to fall apart (after having survived the entire AT) and is being handed down to @mypictograph who will finish the job. That has been replaced by an Arc'Teryx Atom LT hoody. Based on an excellent article posted on Backpacking Light recently about synthetic jackets, it looks like the installation in this one should also be much more durable than that of the Rab.
Lucky for me, I was able to find both of these on sale at a substantial discount.
This entry does not have any likes.