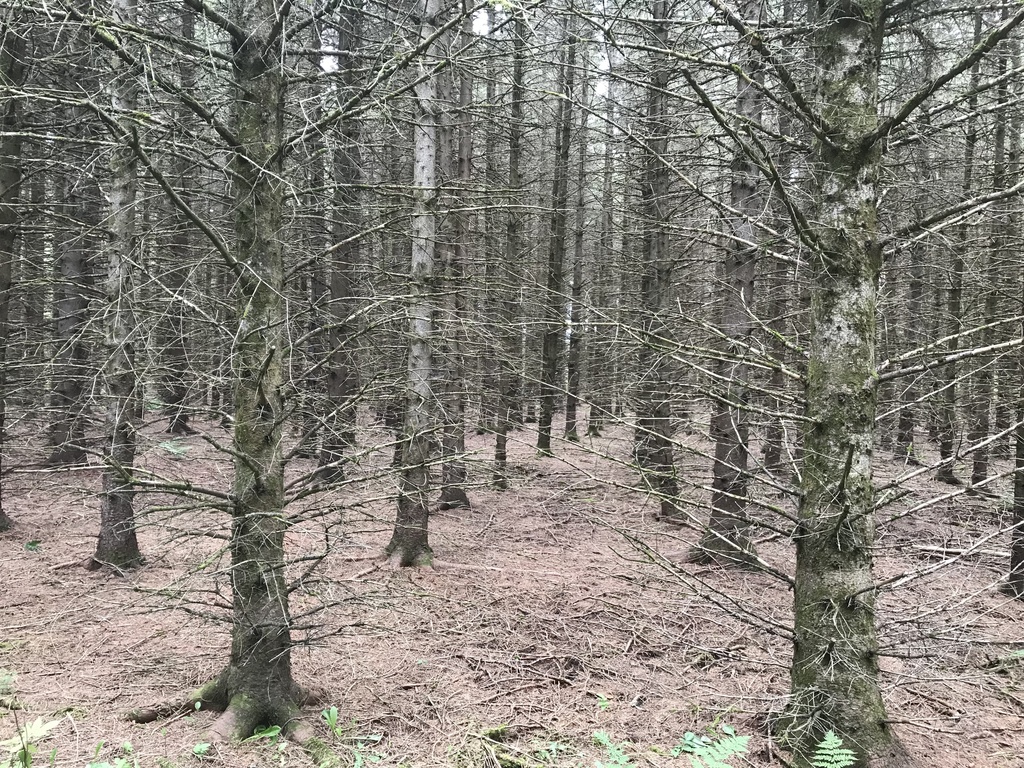 Now that we have an all-access park pass to Quebec's "national" (i.e. provincial) parks, we are starting to explore more of the hiking options within a reasonable driving distance from Montreal.
Today we decided to check out Park National de la Yamaska, which is a large-ish park surrounding the Choiniere Reservoir. Around the circumference of the reservoir are trails, beaches, campgrounds, and picnic areas. We decided to circumnavigate the reservoir by stringing together a series of hiking trails an multi-use trails. All told, it was a 19km day on very flat, but very pretty terrain.
The trails wind through old fields, abandoned apple orchards, and re-planted forests (as seen from the rows of trees in this photo).