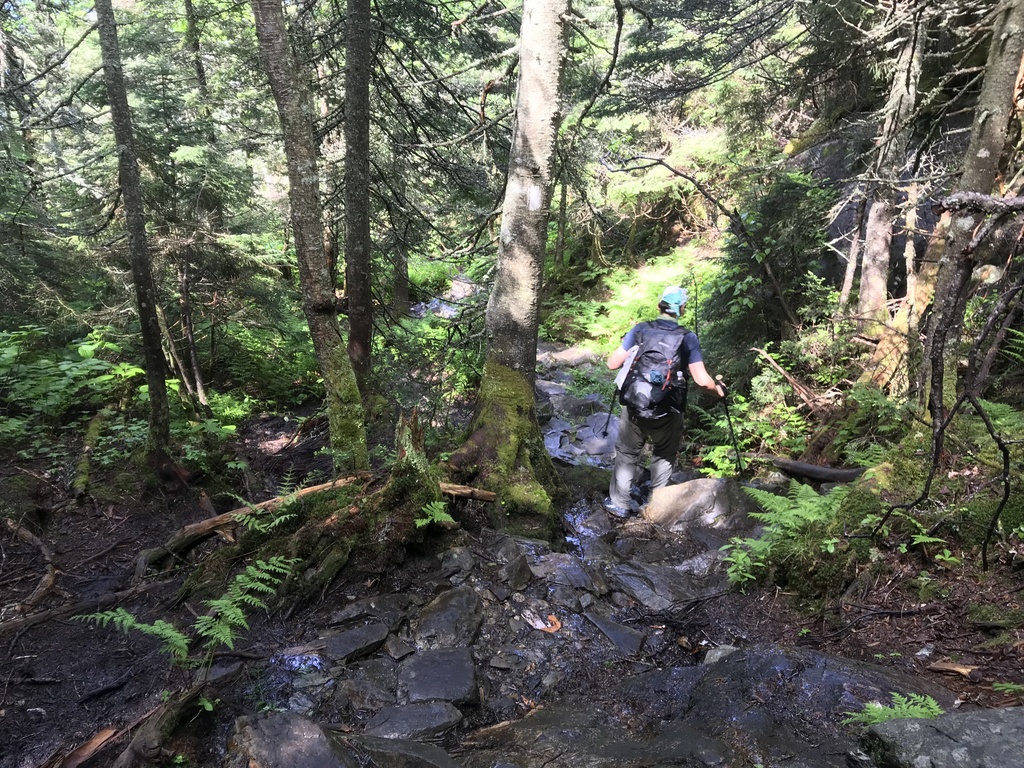 Some may say that the Long Trail is rugged, others may say that it is rocky, others may say that it is muddy, and yet others may say that it can be very buggy. What many fail to realize is that it is in fact all of these things, and often times all of them at the same time. Thankfully it is also very beautiful (though it does have its share of "green tunnel" moments added to the mix as well). I will admin there were times that I asked myself... "why is it I like backpacking again?", but then hours later forget all about that because everything has changed.
What made this trip particularly difficult was this little issue I have had start cropping up in the spring over the last few years: eye allergies. That was almost the straw that broke the camels back for me on many occasions on the first couple days. Add lack of sleep (due to itchy puffy eyes) to the above mix, and it was downright miserable at times.
This entry does not have any likes.