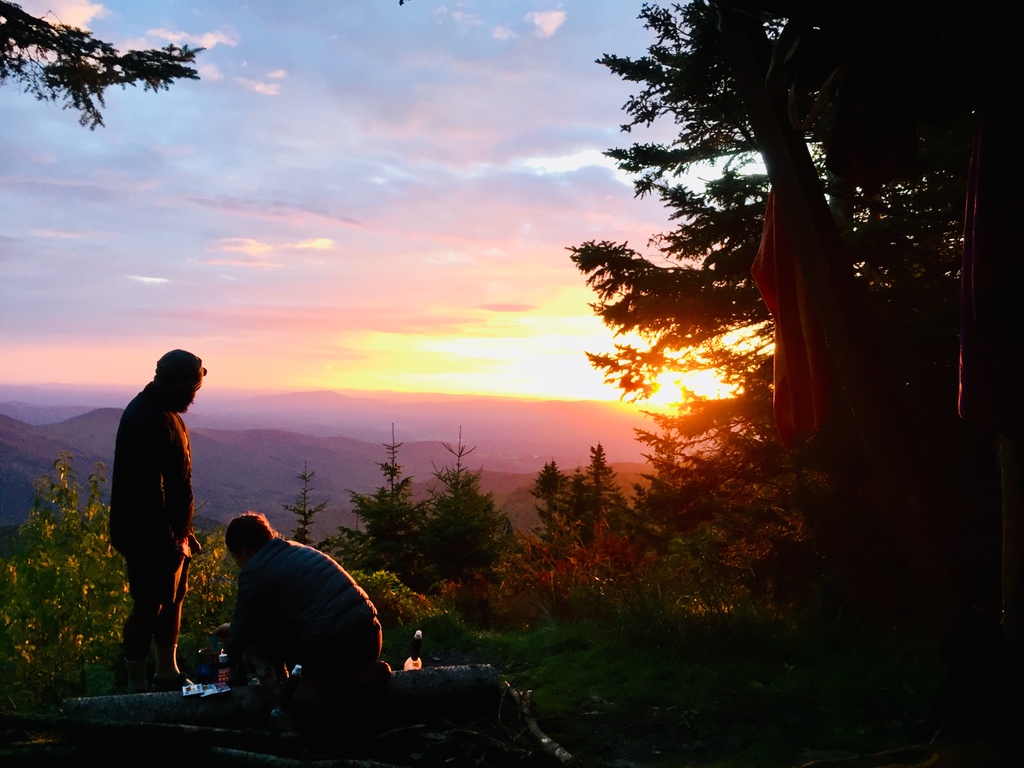 Day 8, another day begins on the Long Trail.
Watching the sun rise from Puffer Shelter, south of Mount Mansfield.
We shared the shelter last night with 3 other hikers, 2 Nobos and 1 Sobo.
I had a bad sleep last night. My sleeping mat has a leak. In fact, it had a leak from the start of the trip. The first night I had to add air 3 or 4 times in the night.
I didn't check my gear before I left, my bad. My pillow, borrowed from Brienne, also didn't hold air.
The sleeping mat situation has gotten progressively worse so that last night I had to blow it up every 1.5 hours, ugh.
Note to self: check all your gear before you head out in your next trip.
Because of my interrupted sleep I didn't get up to watch the sunrise with my shelter mates. I was too cranky about my poor sleep but I took this photo from my sleeping bag. This is an amazing morning view.