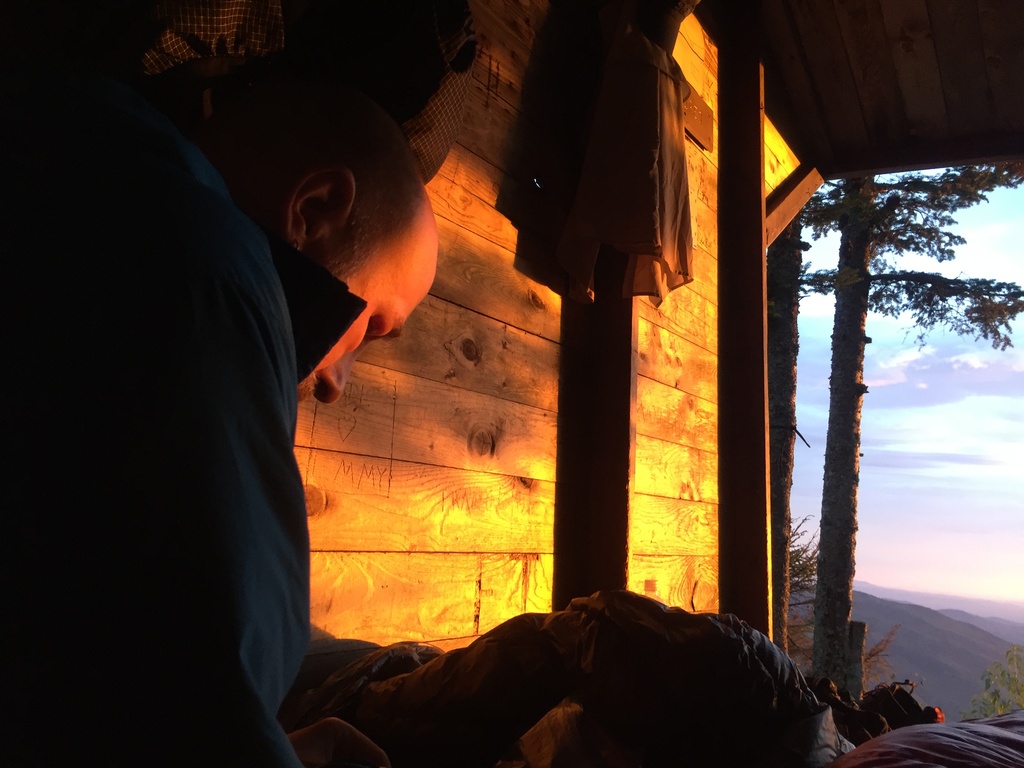 Damien has been having an allergic reaction to an unknown allergen - maybe down? maybe evergreen trees? - for the duration of our trip. The symptoms are puffy and itchy eyes. This has become an ongoing issue for Damien, whenever he's in the woods, for the last 5 years.
He's been using medication in the woods and eating an anti-inflammatory and immune-building diet at home and on the trail. Even so, his eyes have been getting progressively worse on this trip. Poor guy.
This morning his eyes are really bad. One eye is almost closed, it's so puffy.
So we've made the decision to end our hike a day early, using the side trails on Mansfield to leave the Long Trail and get down to the car this afternoon instead of tomorrow.
This will be our last day on the trail.