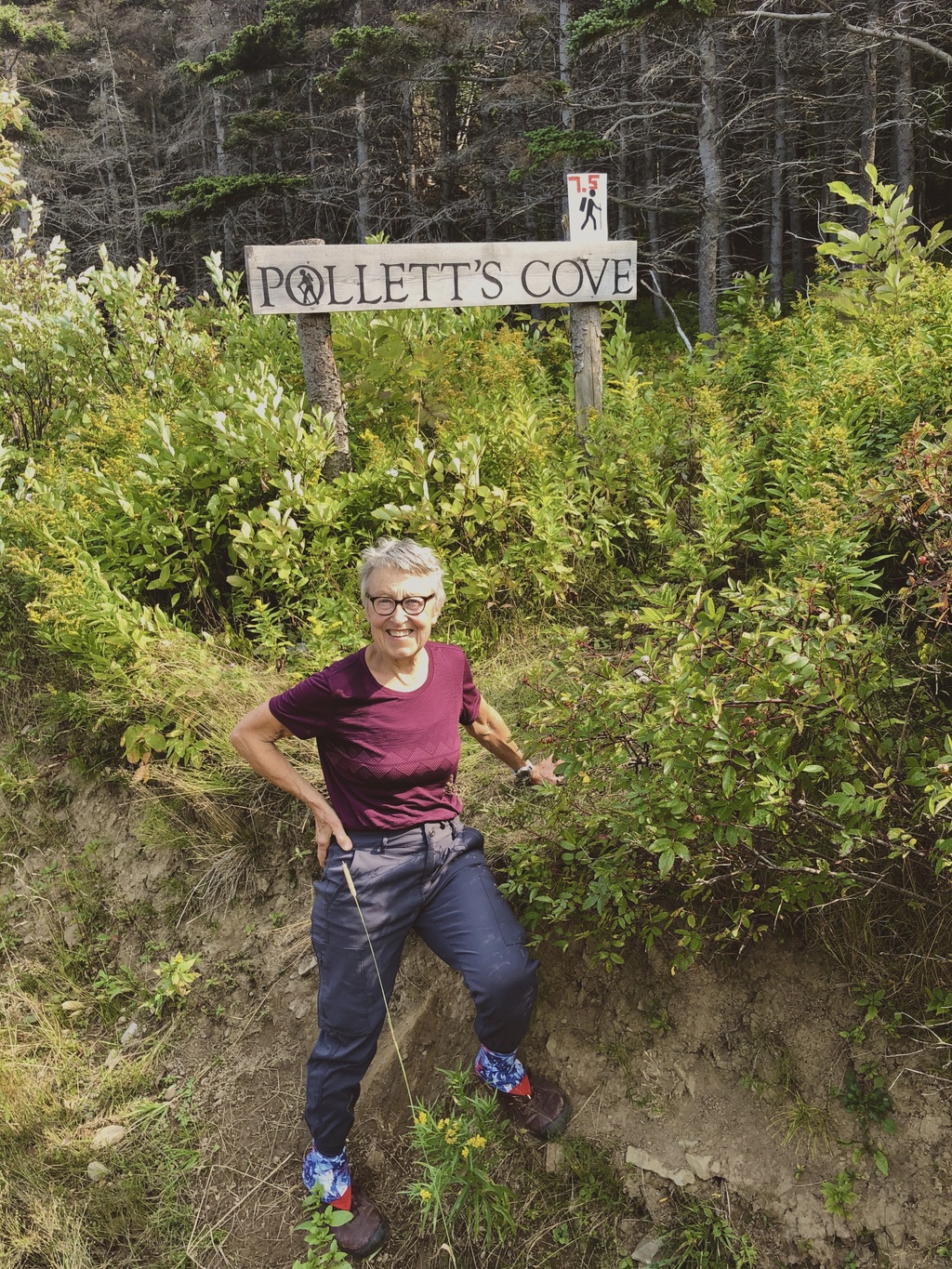 Stopped for this photo on our return. I totally loved this trail: an arduous trek with rewards of spectacular views that never end.
To get to the trailhead. From Pleasant Bay (located on the Cabot Trail, Nova Scotia), drive towards Red River for 5k - this is a paved road - and continue on the gravel road for another 4k. A little ways beyond this Pollett's Cove sign is a parking area, clearly marked so as not to block the route to the trail and turnaround traffic, i.e, as we were parking our car a school bus used this turnaround.
Maybe another time my husband @hammerhead and I will take our overnight gear. Typically in the summer months there are horses grazing in the area, which I didn't see this time around.