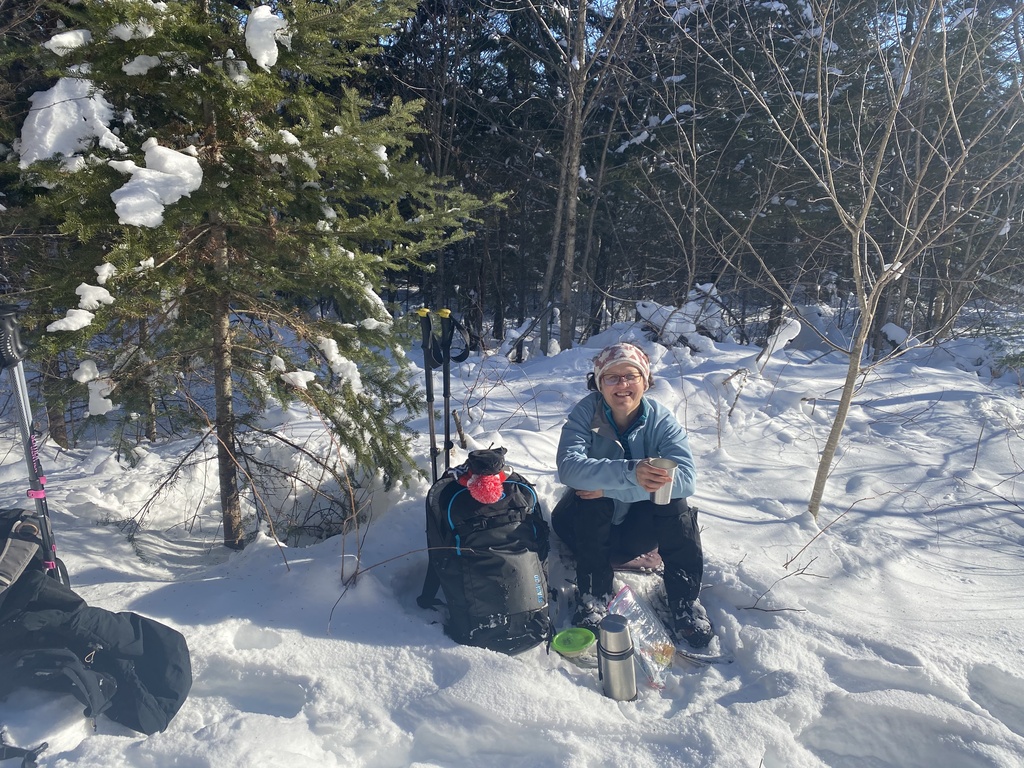 Breaking in the snow for tea and snacks. We got off track and realized we were not in the way to the refuge as we thought we were.
So we breaked for tea. But we did eventually make it to the refuge after back tracking and finding the path to the refuge.
This entry does not have any likes.