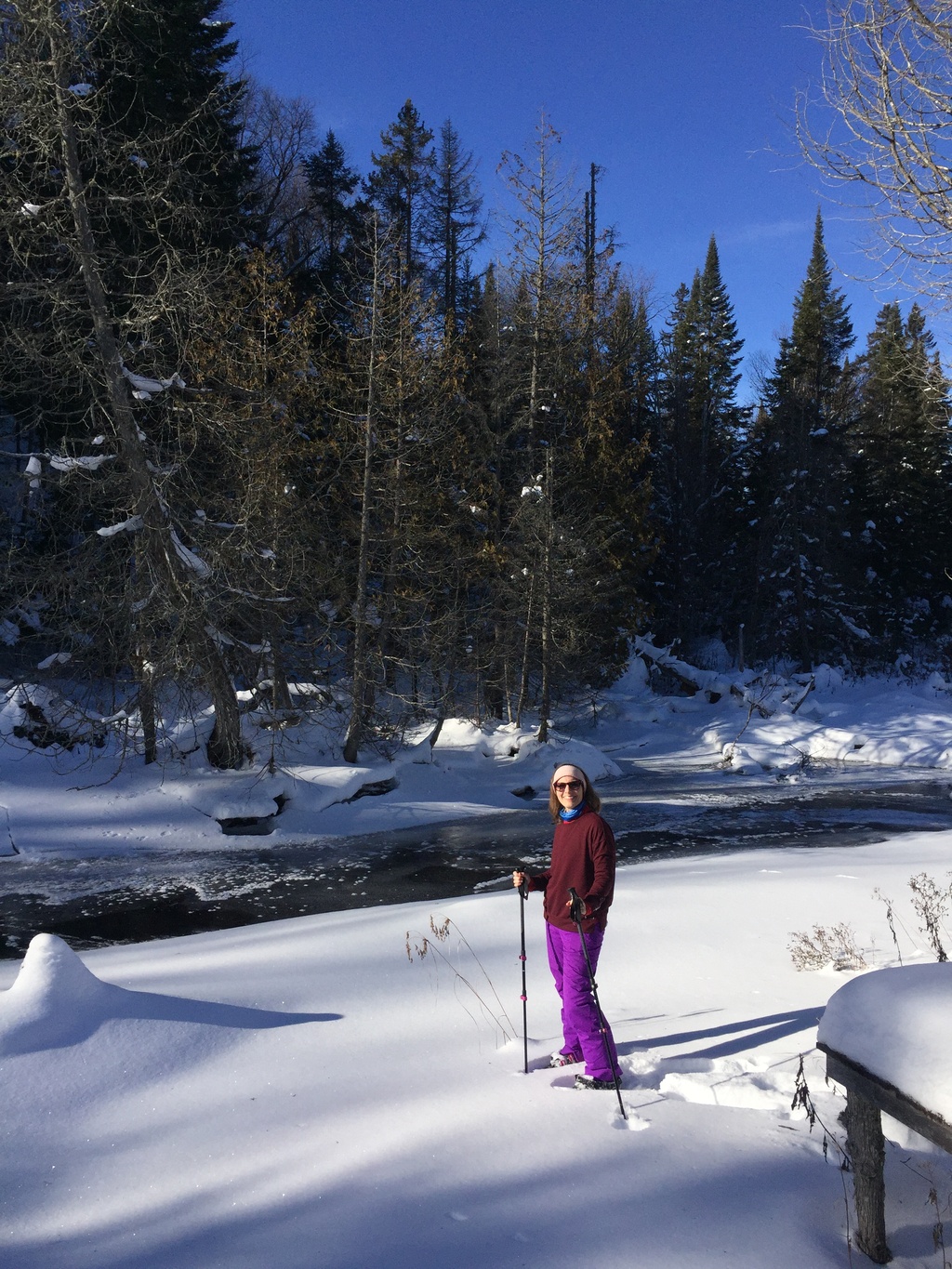 I recommend this trail area in the Lantier municipality for winter day hiking, snowshoeing and cross-country skiing.
@toesalad and I have been here a few times over the past couple winters.
Things I like about the area:
free access
not too well-known which means not too many people
decent cross-country trails including good blue trails
I wouldn't hike here in summer, not enough elevation for me but it's great for winter sport.
Today I introduced my friend Kim to the area.
This is the first time I've snowshoed the trails here and I have to say I recommend the skiing more than the snowshoeing since a lot of the snowshoeing is on a multipurpose trails laid by snowmobile. However you can just tramp through the woods on your snowshoes if you like.
Best access for snowshoeing is parking lot on chemin Lac de la Montagne Noire (see map in this post: https://outsideways.com/journals/entries/3724/)
This entry does not have any likes.