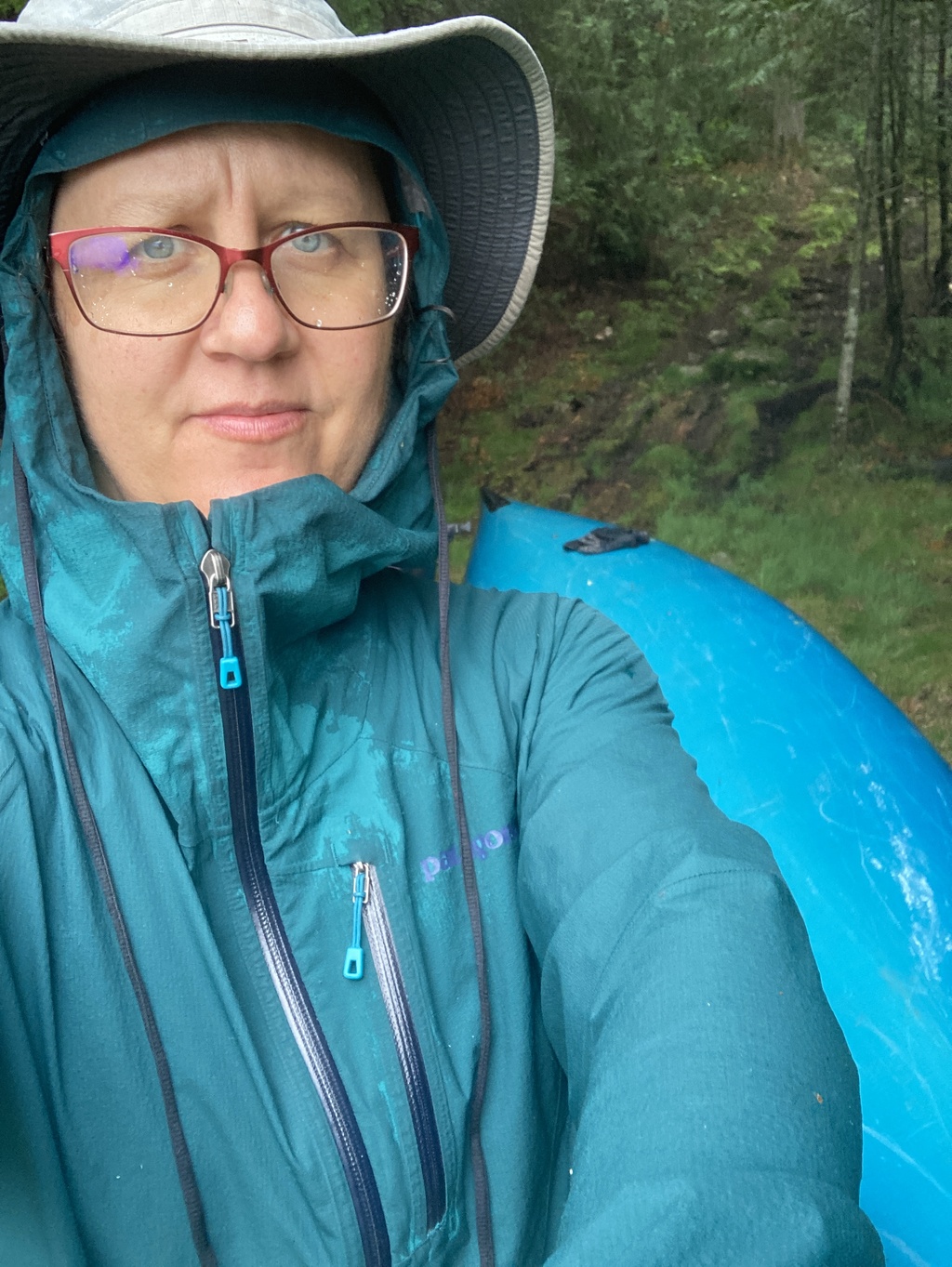 Start of the 1100 m portage. I'm soaking. We were just canoeing in a downpour. I have water running everywhere.
After this Damien will help me get my front and back bags secured, I'll carry paddles and the guitar.
Of note: during the pouring rain we saw a bald eagle and another raptor, a falcon or a juvenile bald eagle, not sure. They were beautiful to see!
This entry does not have any likes.