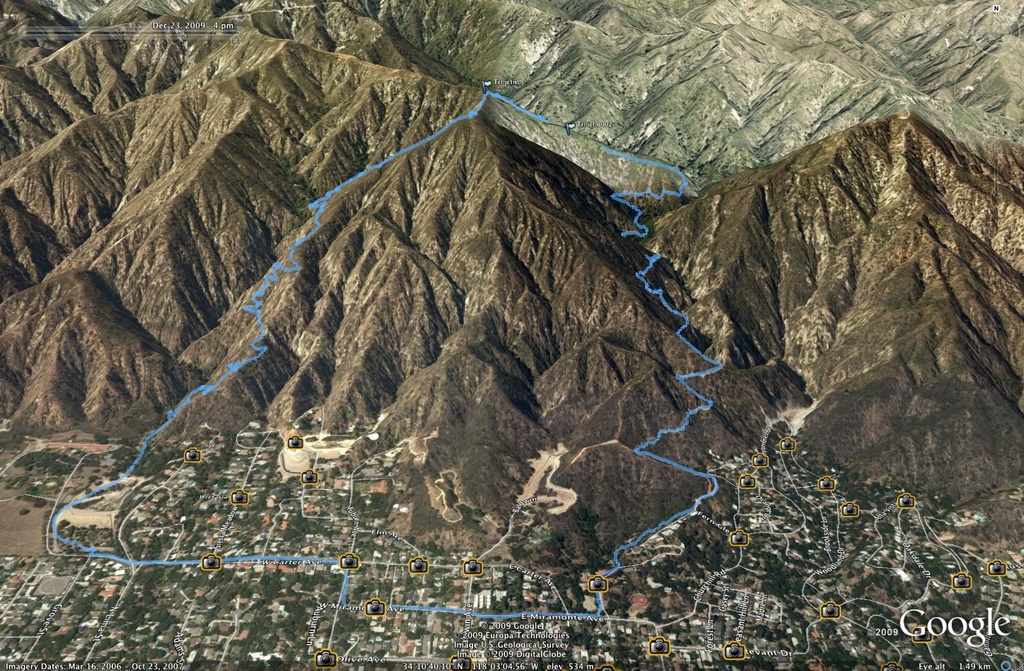 Training hikes I attempted Mt. Wilson, a fixture of the San Gabriel mountains. From every area of the San Gabriel valley, the large towers and observatory are visible.
But the trail, it's gruelling and not for the faint of heart. My first attempt was a success a few years ago for my birthday, despite the cold temps and hail that began at Manzanita Pass. I've hiked it in it's entirety 3 or so times since.
A 7 mile climb with 4,000'+ elevation gain is sure to help you figure out where you stand fitness wise. Needless to say, this past Sunday was a certain reality check for me.
Max and I hit the trail at 6:45 Sunday morning. LA had quite a bit of rain the week before and Sunday was clear, the pollution levels finally down a bit, also. Water was flowing through various seasonal water fall and canyon streams. It was an ideal day to tackle my favorite trail.
Max did great, as always. I did not have him wear his pack for this trek, as we've both been slacking on training. I carried my pack, with a few items to add weight to 20lbs including water.
This trail kicked my butt this past weekend. I made it to Manzanita ridge before the familiar twinge in my back started to make an appearance. I figured instead of pushing myself and potentially injuring my back, I decided to call it a day and head back down. I was very happy to tackle 10 miles and a considerable amount of elevation. I work all weekend this week, but plan on trying again the next. We'll see if there's any improvement.