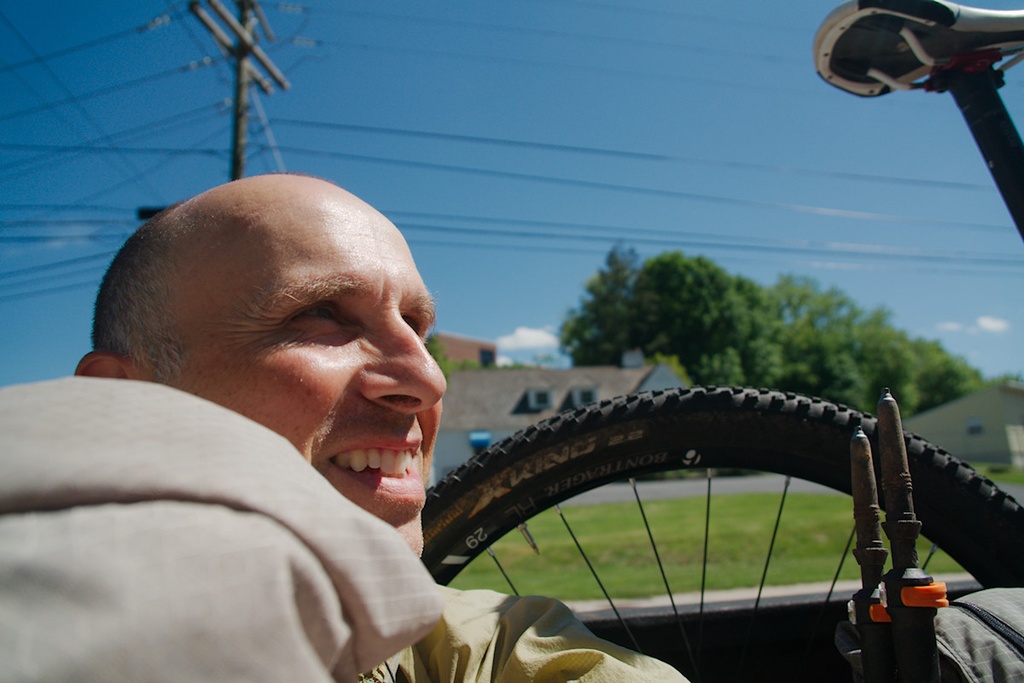 Day 55 - Marion, VA (Mt Rogers Visitor Center) to Chatfield Memorial Shelter
6.8 miles
@toesalad was up early this morning to go buy our resupply groceries. We packed our food bags, re-packed our backpacks, and left the hotel at noon. Tenacious Bling is moving slow this morning but regaining energy.
Walked to McDonalds to finish our work before getting back on the trail.
Hitched a ride out of town at 3:30 with a family en route to a picnic. They squeezed our whole family, all seven of us, into their pick-up truck. The cab had two rows of seats which made this possible, as they were a family of four, plus a dog.
Today was a beautiful summer day.
Started our hike at 4 pm.
I was disappointed and uninspired upon our arrival to the shelter. It was getting dark, there were no familiar faces or friends, the tent sites were terrible, and there was a party feel to the atmosphere at the shelter.
I don't know why I'm so cranky but three family members sick in the last week probably has something to do with it.
This entry does not have any likes.