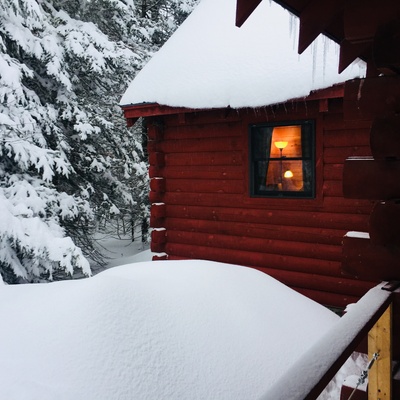 My parents @karentogo & @hammerhead, who live in Nova Scotia, join @toesalad & @celine and I at a Maine cabin for an work/ski-cation.
Leaving Montreal after our regular work day, we arrived in Stratton Wed. night just as a nor'easter was starting to dump a bunch of snow on the Bigelow Range. We couldn't have timed it better. Worked regular hours on Thurs & Fri, watched the snow fall (so beautiful!), skied and snowshoed during our breaks, and skied the Maine Huts & Trails network on Saturday. Sunday we drive back home.
I could do this more often.
Deeply grateful for our friends who are loaning us their cabin rental for this weekend.