New Refinements for Posting While On the Trail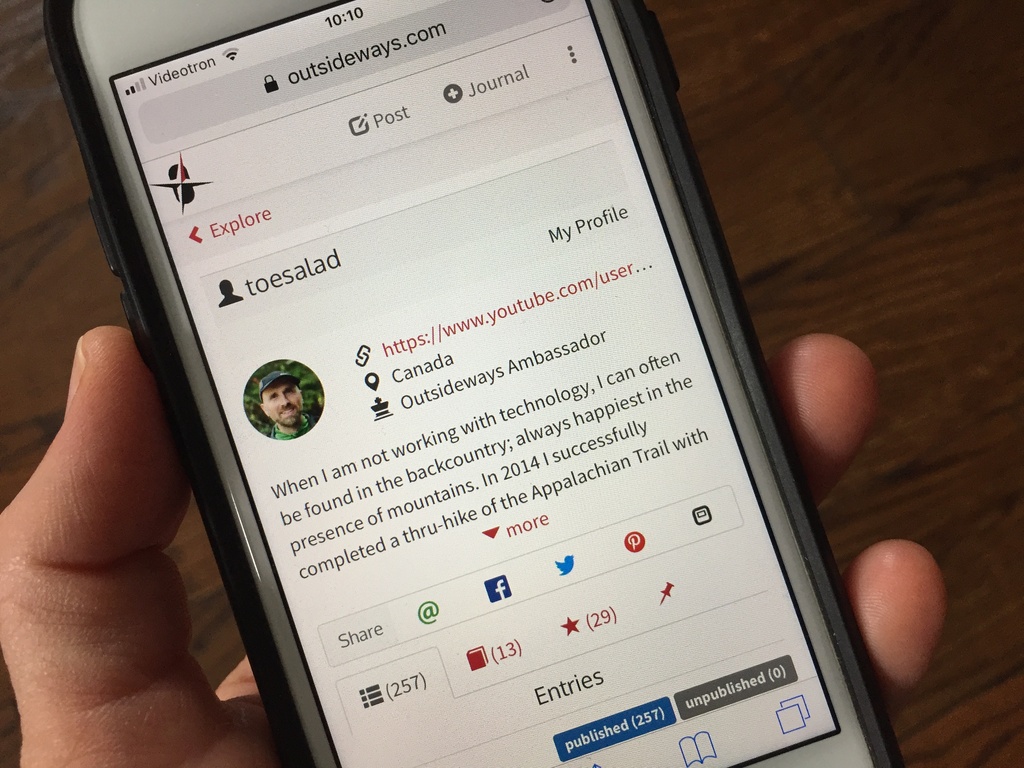 Backpacking season is starting to heat up, and the thru-hikers are hitting the trail. One of our objectives at Outsideways is to create tools that make journaling while on-the-go as easy as possible. As we discussed previously, having the ability to quickly send out frequent short journal entries is the secret to journaling success.
A couple of our journalers (@hikeyoung who is currently thru-hiking the PCT, and @_jennicholson_ who is currently thru-hiking the CDT) are using our post-by-email feature to keep their journals up-to-date when they are away from Internet service. Thanks to great feedback from them, as well as other members like @hikster, we have been gradually making refinements to improve features and the user experience.
Many of the changes are subtle, but noticeable if you are familiar with the user interface. Even if the changes aren't apparent, we hope that in general things are progressing towards becoming easier to use.
In addition to refinements in the user experience, we have also added two new features:
Journal Entry Privacy Scheduling: Protected journal entries are entries that are visible to only a select group of people. You can now schedule journal entries to automatically go from protected to public after a specified period of time. Learn more.
Setting a Custom Post Date by Email and Text Message: When posting journal entries by email or text messages, it is now possible to manually set the date for the journal entry using a specially formed hashtag. Learn more here (email) and here (text messages).
We really appreciate all of the valuable feedback that our members have provided. If ever there is anything we can do to make your adventure journaling experience better, please contact us and let us know how we can help!