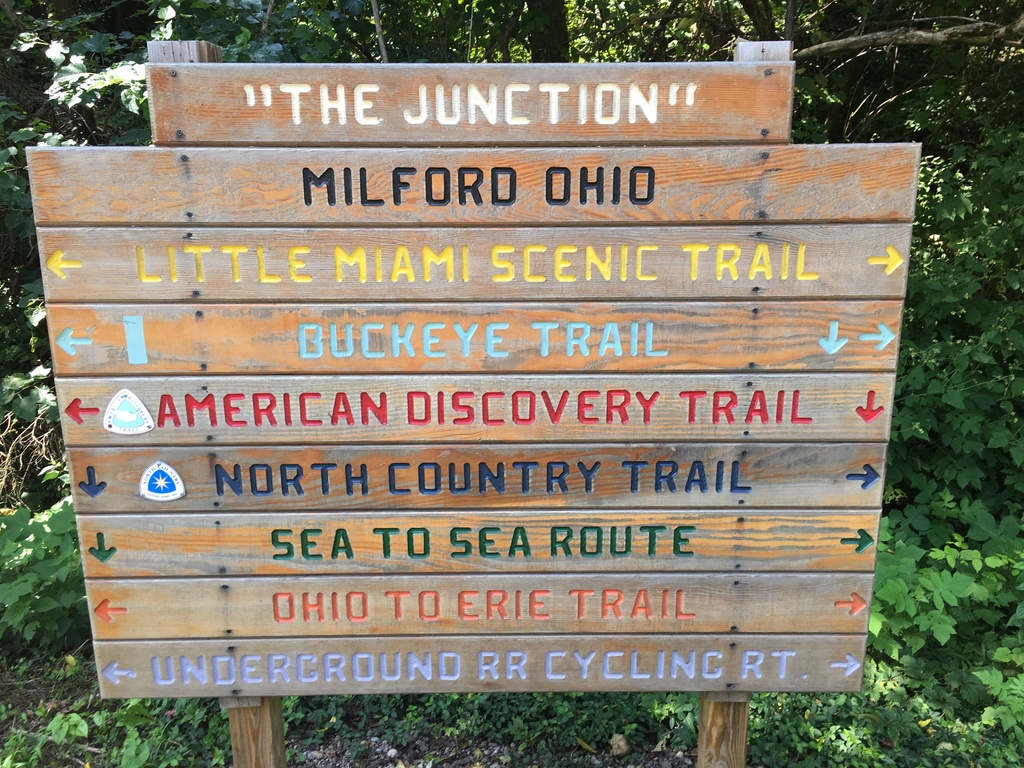 Due to a very busy summer, it has been awhile since the last time I was able to hike the Buckeye Trail. Because the much-anticipated Phish festival Curveball in Watkins Glen, NY was canceled due to water contamination, I had some extra time on my hands. Rather than sulk around the house in disappointment because of the canceled festival, I decided to hike the Buckeye Trail with my wife Alice. We had a great 6.4 mile hike as I continued my journey on the Little Miami State Park Trail.
We started in Milford where I left off in late June. As you can tell from the sign in the picture, Milford is the intersection of many great trails - some local and some national. It was special to be at a place where so many great trails intersect.
The trail continued on the bike path and is completely flat. We saw so many cyclists on the trail. It is wonderful to see so many people enjoying the outdoors!