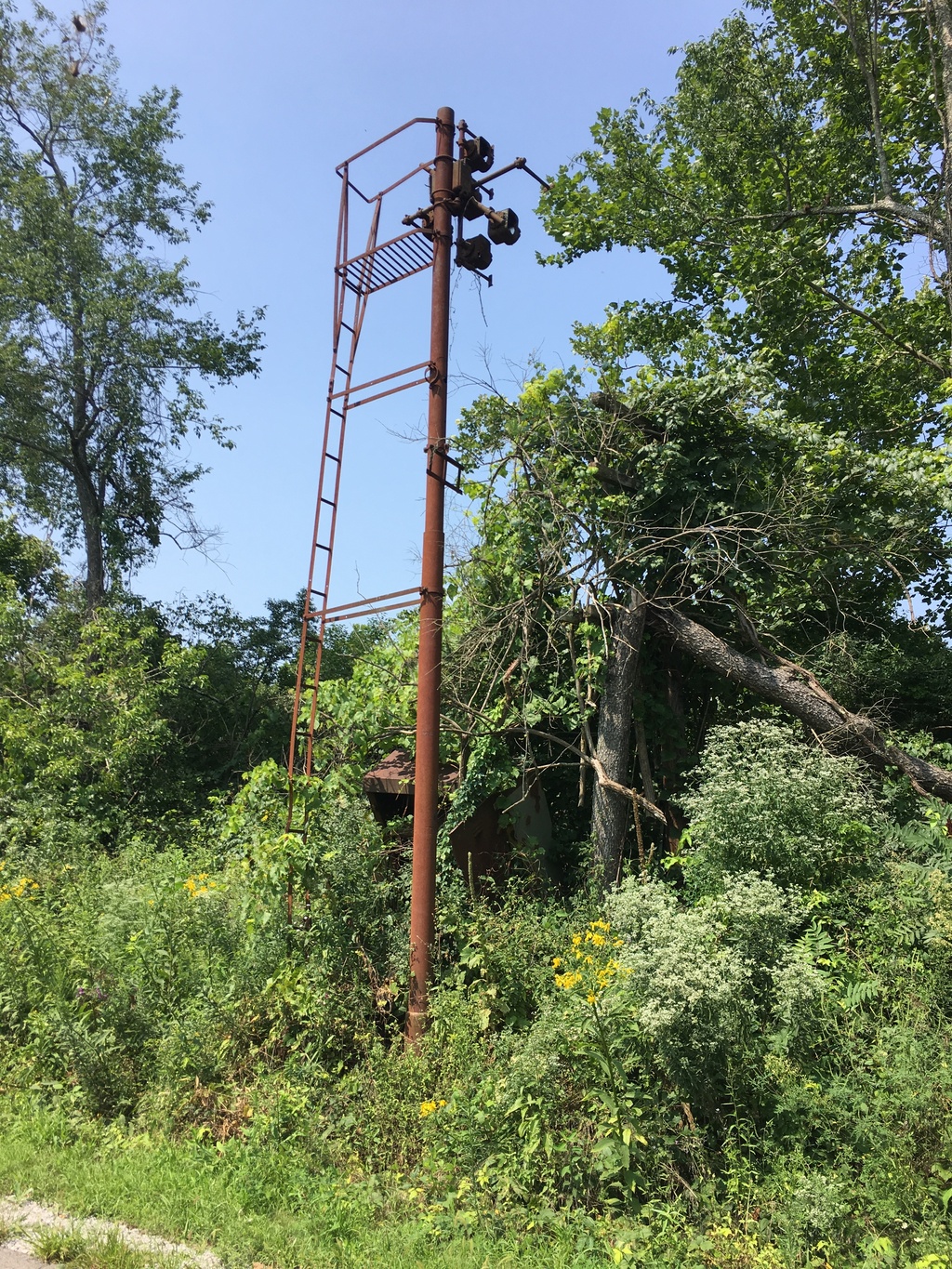 The Little Miami Scenic Park trail is along the old Little Miami railroad. This photo shows an aging railroad structure.
From a sign on the trail:
"Chartered in 1836, the Little Miami Railroad reached Milford in 1841 and Loveland in 1844. It was the first railroad in Clermont County. John Kugler supplied the ties for much of the 6.15 miles of track in Clermont County, In 1860 President-elect Abraham Lincoln rode the train on his way to his inauguration. The railroad played a significant role in the Civil War by carrying troops and supplies to nearby Camp Dennison. On July 14, 1863 General John Morgan and his raiders derailed a train near Miamiville. The fireman was killed and 150 Union recruits captured. The railroad became a part of the Pennsylvania Railroad system in 1870. Trains ceased operating in 1962. The Ohio Department of Natural Resources purchased the right-of-way in 1979 and from 1983 to 1999 developed a multi-purpose paved trail from Milford to Xenia."