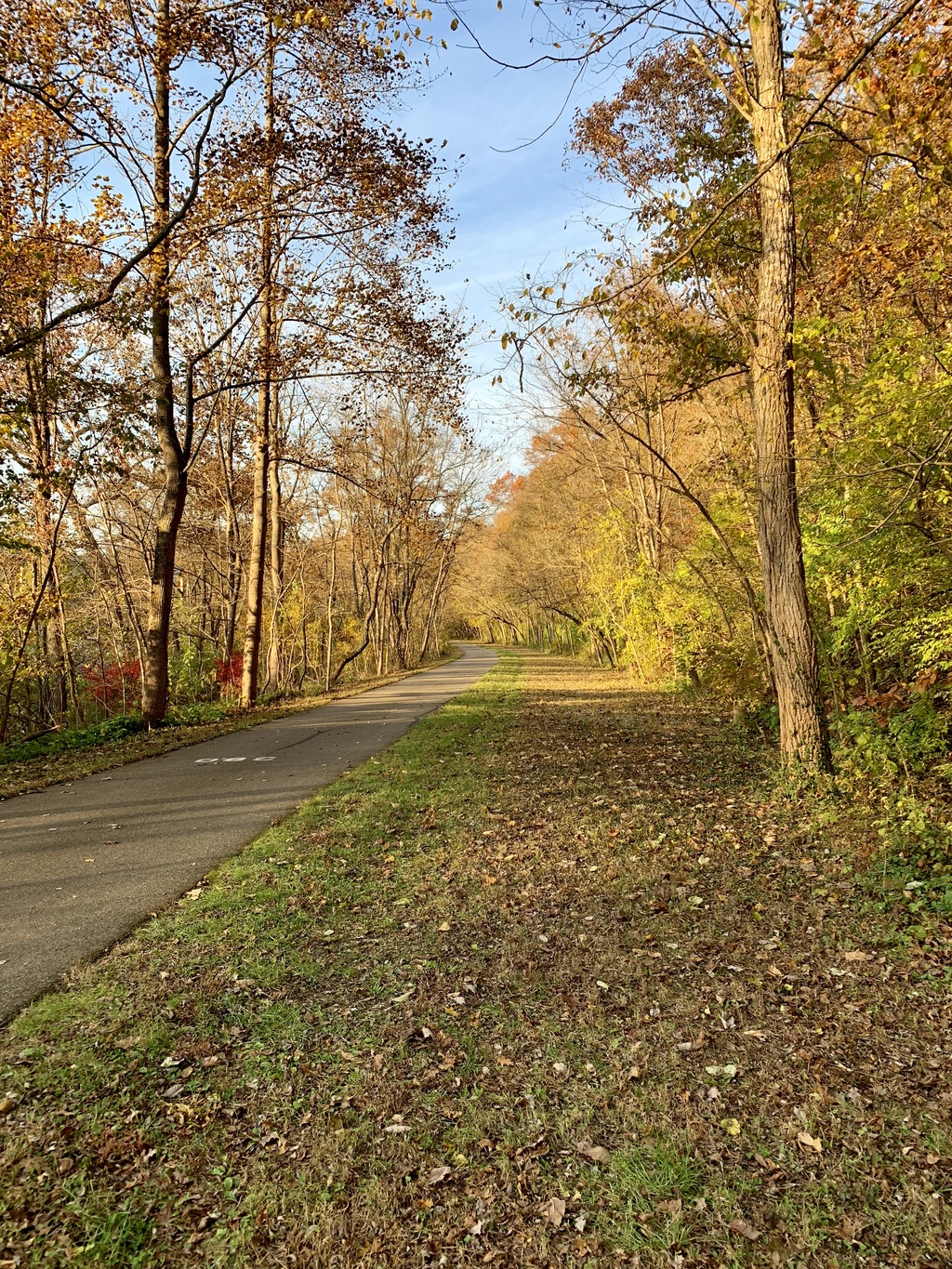 It's been a long time since I have posted any activity to my journey and unfortunately I haven't been able to hike as much as I would like. I'm happy that I have put some miles under my belt since since this summer though. However, that means I have to drive further to reach the point where I previously stopped!
My last hike was on November 3, 2018 where I continued on the Little Miami Scenic Trail traveling from Loveland toward King's Mills.
It was a beautiful day and I had some great light that really accentuated the fall colors along the trail.