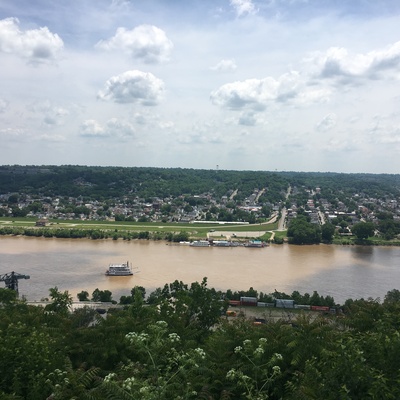 This Memorial Day, 2018 I've decided to section hike the Buckeye Trail, which is a 1,444 mile trail around the entire state of Ohio. http://buckeyetrail.org/ The Buckeye Trail is a portion of the American Discovery Trail, which traverses the entire U.S. from California to Delaware. http://www.discoverytrail.org/
I'll be starting at the Southern Terminus in Eden Park in Cincinnati. The hike will take me through many our Ohio's gems, including John Bryan State Park (http://parks.ohiodnr.gov/johnbryan), Cuyahoga Valley National Park (https://www.nps.gov/cuva/index.htm), and Hocking Hills State Park (http://parks.ohiodnr.gov/hockinghills). In addition to walking through amazing forests and state and national parks, I'll be traversing major cities, small towns and farm land.
I'm hiking the trail to learn more about and experience our beautiful state of Ohio. I hope to squeeze in hikes on weekends and whenever I can. It may take me 15 years to finish but I hope to finish it!
Let me know if you want to join me on any of my hikes to Explore Ohio!