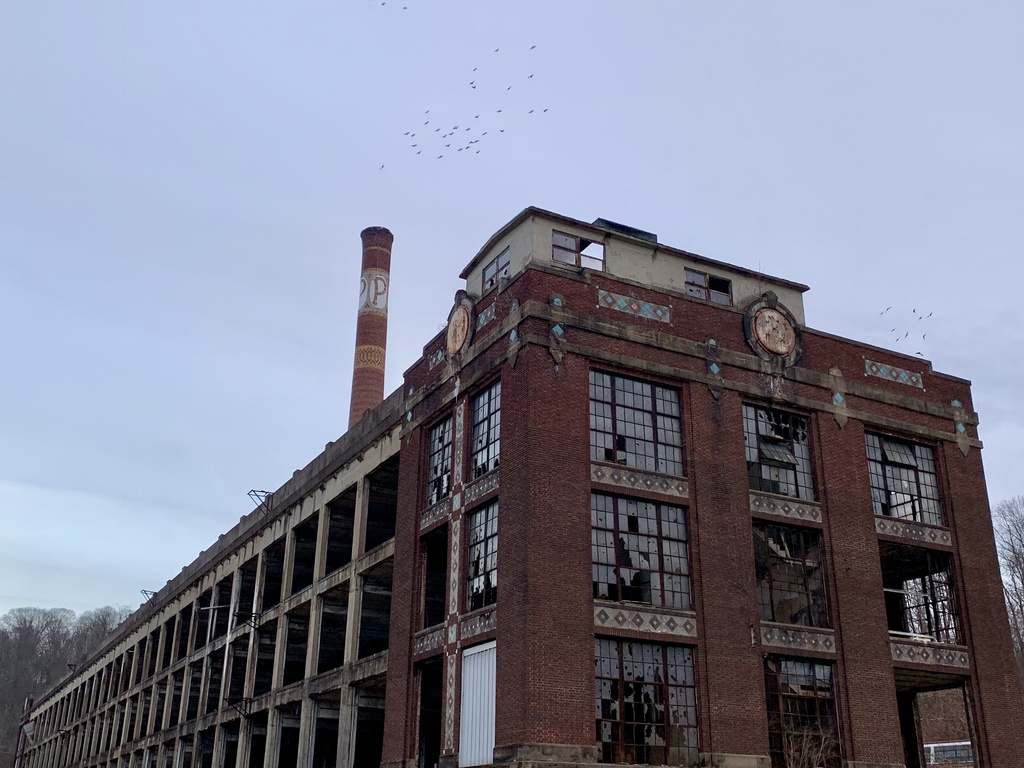 I started the 2019 edition of my Buckeye Trail hike with a 2.5 mile walk with my family. We walked from Foster's Park to the Peters Cartridge Company factory.
The picture above may not reflect a scene as beautiful as many of the vistas posted on this website and other hiking blogs, but I do find the old factory beautiful in its own way. The birds circling the building and the vanishing daylight definitely made for an eerie feeling.
The Peters Cartridge Company began producing ammunition on this site in 1887. The building in this photo was built in 1916 following an explosion.
There are current redevelopment efforts for the site. In June of last year, it was announced that the Cartridge Brewing Co. would become cornerstone tenant of the newly developed property. I certainly hope that this happens!