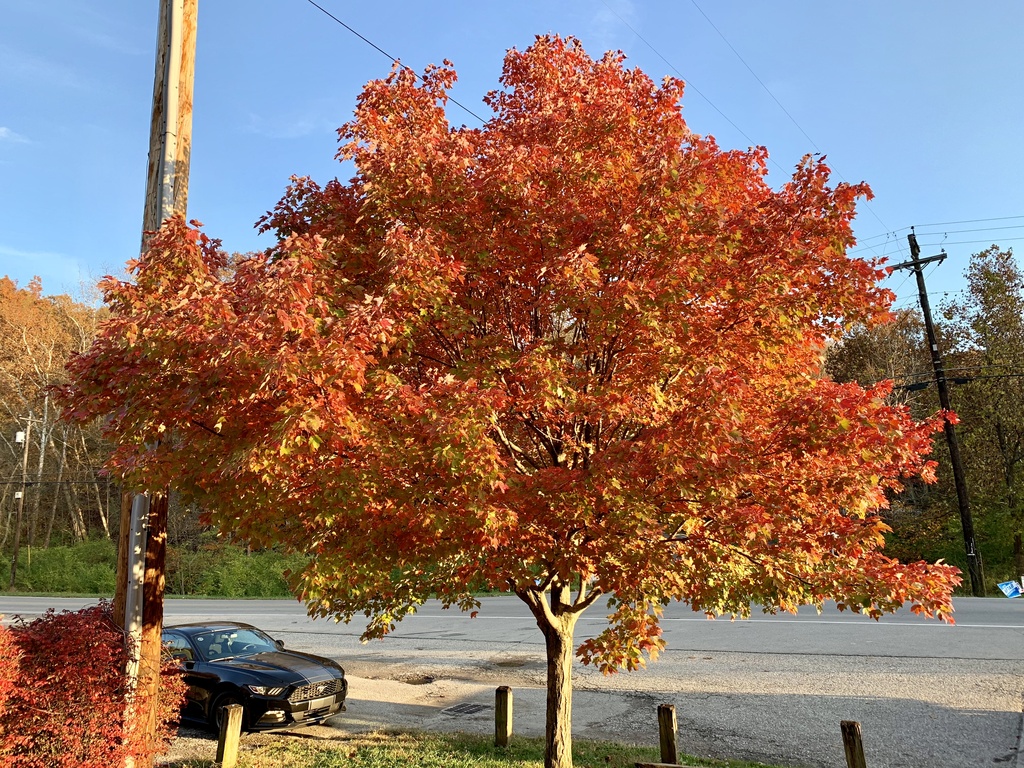 I ended my November 3rd hike at Foster's Park where this beautiful tree was showing off its colors in all it's glory.
After the hike, I had a cold beer at The Monkey Bar and Grille, where apparently during the 70s there was a chimp that lived at the bar who smoked and drank alcohol. Probably not the best environment for a chimp. Anyway, the place was really cool with a huge patio and a band that was setting up.
That's all for now...