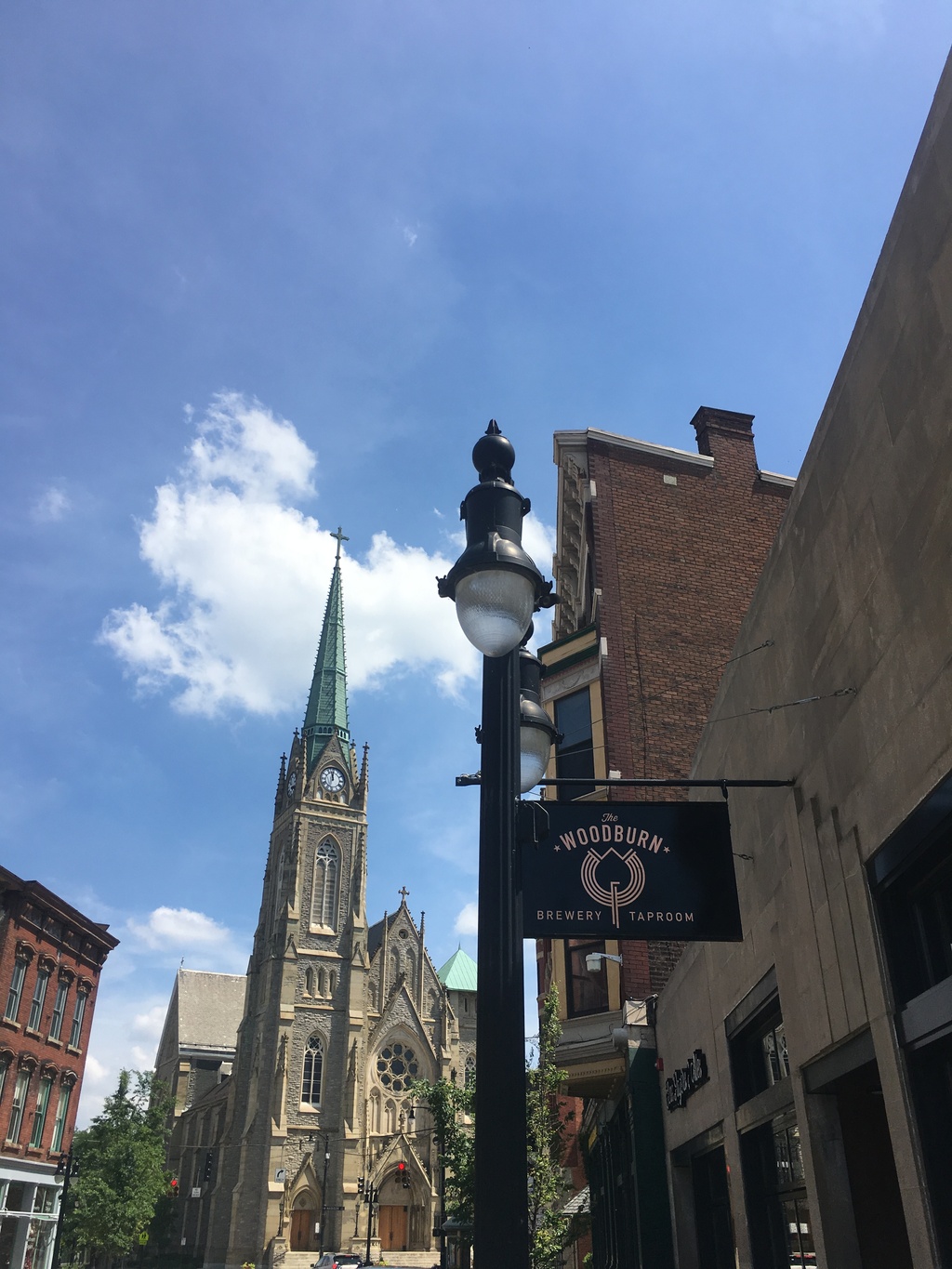 Much of the first two miles of the Buckeye Trail that we hiked today follows the course of Cincinnati's Flying Pig Half and Full Marathons. The trail starts at the peak of the most brutal hills on the course - Gilbert and Eden Park Drive hills. The trail follows the course along Victory Parkway, McMillan Street and Woodburn Ave. The trail turns right onto Madison into Obryonville to follow the marathon course (half marathoner's like me turn left).
This picture is of St. Francis de Sales Church (http://www.stfrancisds.com/) in the background, and Woodburn Brewery (http://www.woodburnbrewery.com/) in the foreground. Woodburn Brewery is a place where some of my friends like to "carb load" (or is it "carb re-load"?) during the Flying Pig! Woodburn is a great place to shop, eat and drink!
We continued our hike to Bob Roncker's Running Spot (https://jackrabbit.com/info/locations/store/bob-ronckers-running-spot-obryonville), stopping at two miles before walking the two miles back. Thank you to Roncker's for letting us use their restrooms, giving us water, and letting us check out the shoe museum!
All in all it was a great hike. Because it was almost 90 degrees, there was a lot of complaining from my daughters ("I'm hot!" "When is it two miles!"). However, we all had a lot of fun exploring our city. I hope that they will want to join me on future hikes!